360 DEGREE IMAGES
360 degree images will help your business succeed.
With our 360 degree images you are guaranteed to increase the attention and therefore the sales of your company, making your business a success.
LEARN MORE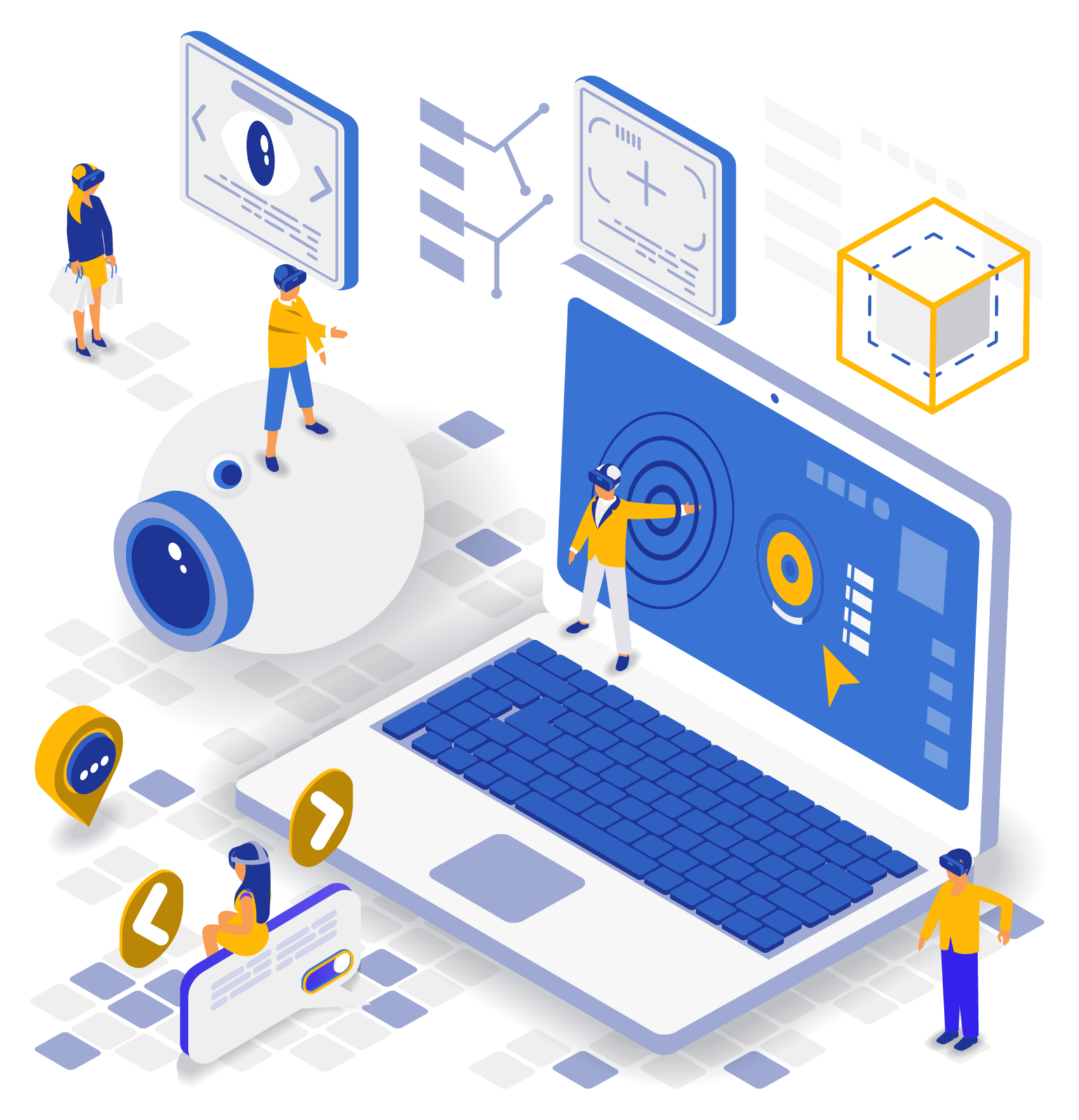 In the past, photographers had to put in a lot of work to get a photo with a 360 degree view. With the new 360-degree cameras, production costs have dropped significantly and the integration of 360-degree images into various social media platforms makes it possible to share them and reach a large audience.
The technology behind 360-degree cameras is also constantly improving. Some of the new models are equipped with very high-quality image sensors. The sensors can now record video in 8K resolution (7680 x 3840 pixels) and even 11K resolution (10560 x 5280 pixels), so it's worth considering not only 360-degree images but also 360-degree videos for any project, especially with an eye to the future.
360 degree images can be extremely useful for many different reasons:
Multiple 360 degree images linked together can be used for virtual tours.
They are brought to bear in video games.
360 degree images are very popular in real estate marketing.
Creative 360 degree images can be used for advertising.
360 degree images have many advantages, such as the ability to capture the world in one viewpoint in a single image. 360-degree images let you see more of what's going on around you, and they provide a three-dimensional view of a scene. At the same time, however, 360-degree images can also be linked to form virtual tours, allowing all corners of a room to be viewed more closely from different angles. Spherical 360-degree images thus offer a more comprehensive view of the photographed scene than a flat image with limited cropping. This can be an advantage if you want to know how a room or object looks from all angles.
E virtual tour is a 3D tour of a real or virtual place that can be displayed on a computer screen or smartphone.
Virtual tours are not limited to individual rooms. They can be used to represent an office building, a house or even a city. The purposeful use of 360 degree images is to give the customer the impression of being in the same room as you and to share an experience or an experience with customers.
The 360-degree image never replaces the actual experience, but creates a desire in viewers to experience what they see virtually in actual reality. A 360 degree image can also be shared via social media with others who are not physically present. This can be a great way to show someone something they have never seen before.
7 frequently asked questions about 360 degree images
Here is a selection of frequently asked questions about 360 degree images.
Petroglyphs near Tuba City, Navajo Nation.
Hoover Dam near Las Vegas. Sample photo.
What is a 360 degree image?
A 360 degree image is an image taken from one point of view in all directions. The image can be a panoramic image or a stereographic image (i.e. a 3D 360 degree image). 360 degree images are also known as spherical images or spherical projections.
Why should I use a 360 degree images?
360 degree images are very popular because they are unique and yet expandable as part of virtual reality tours. They can also be great entry points for 360 degree videos.
What are 360 degree images used for?
Some people use 360 degree images as works of art, for example in the form of a Tiny Planet shot or one in the inverted form as a foxhole. The unusual perspective is a good attention grabber. Others use 360 degree images to showcase their premises.
What is the most common problem with 360 degree images?
In conventional images with limited viewing angles, it is possible to hide unwanted aspects. This is not possible with the all-encompassing 360-degree view. The shooting location should therefore be in the best possible condition at the time of shooting. 360 degree images are also more difficult or time-consuming to edit than conventional images.
What are the advantages of 360 degree images?
The advantages of 360 degree images are that they are unique and interesting. They are also easy to pass on. They are a great introduction to virtual reality and can be enhanced with tours, videos and interactivity.
What are the disadvantages of 360 degree images?
The disadvantages of 360 degree images are that post-processing takes longer, not every software tool can handle 360 degree images, and they may not have as high a resolution as other images because they are not just a small section but always a whole scene.
How much do 360 degree images cost?
The price depends on the complexity of the order. Unprocessed 360 degree images are the cheapest to have, but often have weaknesses in the area of light sources and shadows. Therefore, we generally advise to use post-processed HDR 360 degree images.
Should the images be linked as part of a virtual tour, the complexity increases with the number of images and links and, if applicable, interactive elements.
Today, morethan ever, people want to see for themselves the house they are buying. This allows them to get an idea of the space and how it feels to live there and how well it fits their own lifestyle. For this reason, 360-degree photography is becoming increasingly popular with real estate agents. They help buyers visualize how they would live in the home themselves, and ensure they know exactly what they're getting when they buy.
With 360-degree imagery, you as a realtor can help your clients visualize their home and show them the best angles to capture the true beauty of the home. The combination of multiple 360-degree shots helps them see the house from different perspectives, which gives them
in turn, helps you make better decisions when it comes to buying a home. You can also use 360-degree images to create a virtual tour of a home or property. This way you can show potential buyers and sellers what the house looks like from the inside. So you can use this technique to show potential buyers the layout of the room, the floor plan, the view out the windows, the appliances and other features they may not have seen before. This is very useful to show the property in a new way. By using 360-degree images, you can show the property in a different light. The property will look more attractive than if you just use standard photos. The potential buyers get a better impression of the property and its surroundings.
We all know that people like to look at beautiful pictures. But when it comes to marketing and advertising, you'll be surprised how few companies really understand this concept. People don't just want to look at a picture – they want to look at a picture and feel a sense of emotion or passion. 360-degree photography is great for conveying emotions and is therefore one of the hottest trends in advertising today. It's a great way to grab a user's attention and captivate them with a single image. You've probably seen 360-degree images in your social media feed or in online advertising
seen These are a great way to showcase a product or service in a unique way. 360 degree images are also a very useful tool to make your website more attractive and appealing. They can also be used for external presentation for a variety of purposes, such as showcasing your company, giving your customers an unusual perspective, letting your website visitors know what your company does, or increasing your social media presence and engagement. They help you build your brand, increase sales and attract more customers.
ASK A QUESTION
Do you have questions about our 360 degree images? Please do not hesitate to contact us!