Cloud Reseller Hosting
Cloud reseller hosting is an ideal solution for web designers, developers and agencies who are looking for reliable hosting services with maximum flexibility. It offers a cost-effective way to deliver a variety of services to clients while also giving them access to the latest technologies. With cloud reseller hosting, web designers, developers and agencies can provide their clients with reliable, secure and scalable solutions that meet their needs.
Learn More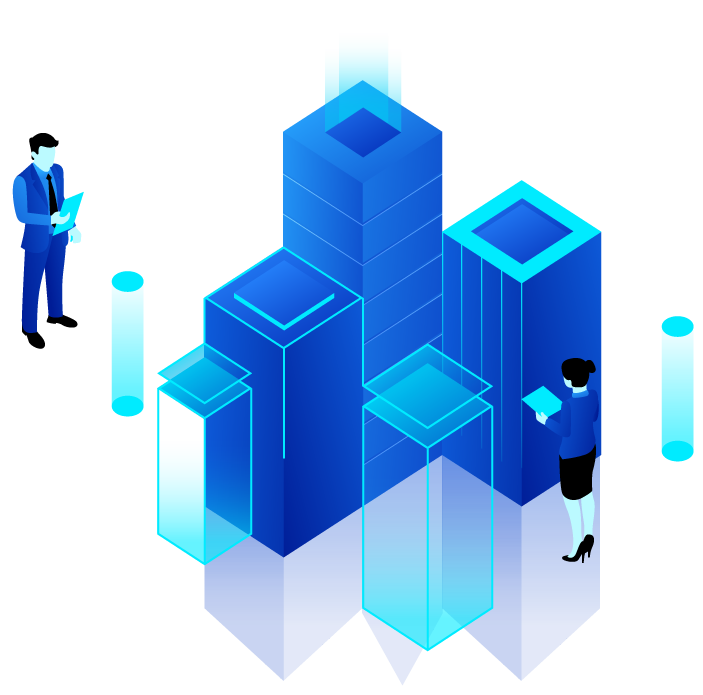 Reseller Hosting
Our reseller hosting is a extremely popular for our clients to make money online. Our customers purchase web hosting plans from us and then sell them to their own customers at a profit. With its scalability, convenience, and numerous benefits, our reseller hosting is the ideal choice for aspiring entrepreneurs looking for an easy way to start their own business. Additionally, it's perfect for those who already have an existing web presence but need more control and flexibility over their website hosting services. It is extremely popular among web designers, developers and agencies. We love to grow with you, so let's get in touch!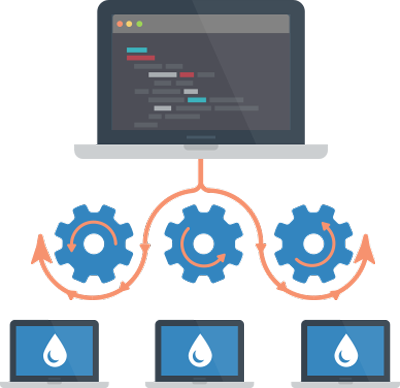 What is reseller hosting and how does it work?
Our cloud reseller hosting on the cPanel/WHM platform allows you to purchase hosting resources in bulk and then resell them to your own customers. cPanel/WHM (Control Panel/Web Host Manager) is a popular control panel that provides a user-friendly interface for managing web hosting accounts.
When you sign up for our cloud reseller hosting, you will be given access to either the cPanel or WHM control panel (or both). This allows you to create and manage hosting accounts for your own customers. Each account you create will have its own cPanel control panel, which your customer can use to manage their own website, email, and other services.
You can also create custom packages and set your own prices for the hosting resources you sell, allowing you to make a profit on each sale. Additionally, some reseller hosting plans will allow you to use your own branding, so you can provide a white-label service to your customers.
Further on you can manage your customer account by using the WHM (Web Host Manager) which provides you the access to create, modify and delete hosting accounts and also manage the server-side configurations and services.
Cloud reseller hosting is a good option for businesses and individuals such as web designers, developers or agencies who want to expand their current business offerings.
How do I become a hosting reseller?
Becoming our hosting reseller typically involves the following steps:
Purchase a reseller hosting package from us. Our scalable plans vary by feature, storage and bandwidth, as well as the ability to create a certain number of hosting accounts.
Set up your reseller hosting account in WHM, including creating your own packages and pricing.
Start marketing and selling your hosting services to your target customers, whether it's through an existing business or by creating a new brand and promoting your hosting service.
Once you start getting customers, it's important to provide good customer service and technical support to help them with any issues they may have. You can also outsource these tasks to us.
It's somewhat important to be at least familiar with the basics of web hosting and related technologies, in order to be able to provide adequate technical support to your customers. and also have knowledge on how to handle various technical aspects like configurations, security, troubleshooting and so on.
As you grow, you may need to hire additional staff or you can outsource support to us provide a better service and scale your business.
What are the advantages and disadvantages of reseller hosting?
We love this question, because we like to be straight forward.
One of the main advantages of cloud reseller hosting is the cost savings. Because you are buying server space and bandwidth in bulk, you can get it at a discounted rate from us. This helps to keep costs low and make it more affordable for you to expand your business. Additionally, reseller hosting offers flexibility, as it allows you to customize your hosting packages and pricing to meet the unique needs of your customers.
However, despite these benefits, there are also a few potential drawbacks depending on the cloud reseller hosting package you pick that you should consider. One of the main disadvantages is that as a shared hosting reseller you have limited control over our underlying infrastructure. You are essentially renting server space and bandwidth from us, which means you are subject to our shared hosting policies and restrictions, as well as limitations on the number of users or amount of resources. If you hit these limits we can assist you in the transition to our cloud based vps reseller hosting VPS Reseller Elite where you have a more guaranteed set of resources and do not compete for these resources with other shared hosting or reseller customers.
Additionally, you are responsible for providing customer support, keeping your hosted software up to date and handling technical issues for your customers, which can be time-consuming and complex. Once again, we can assist you with both either on a case per case basis or as a managed reseller hosting provider.
What are the main features and tools included in your reseller hosting package?
We have three different cloud reseller hosting packages and they vary by their feature set. All three packages come with cPanel, the world's leading control panel, with plenty of features to manage all aspects of a single account. With the higher level cloud reseller hosting packages you also get access to the WHM (Web Host Manager) control panel that allows you to easily create and manage multiple cPanel accounts for your clients.
How much does reseller hosting cost?
Our cloud reseller hosting prices start at just € 4.99 per month.
How does reseller hosting differ from shared hosting?
Our shared hosting plans are made for individuals whereas cloud reseller hosting offers you to have multiple websites.
The cPanel Reseller Pro plan is similar to shared hosting, except that it lets you use multiple addon domains. It's a good start into reseller hosting.
WHM Reseller Pro extends the features of cPanel Reseller Pro and properly distinguishes accounts. It allows you to create and manage your own hosting packages, set your own prices, and manage your own customers. It offers more flexibility and control over the hosting environment, but still has some limitations compared to VPS Reseller Elite.
VPS Reseller Elite voids the limitations of WHM and you are free to resell your VPS as you please.
Can I customize my reseller hosting plans to offer different storage and bandwidth options?
Yes, with the cloud reseller hosting plans WHM Reseller Pro or VPS Reseller Elite you can customize your reseller hosting plans for different storage and bandwidth options using the Web Host Manager (WHM) interface. As a WHM Reseller Pro or VPS Reseller Elite reseller, you will have access to a WHM account, which allows you to create and manage hosting packages for your own clients. Through the WHM interface, you can set the amount of storage and bandwidth that each package includes, as well as other features such as email accounts and databases.
Can I use reseller hosting to host multiple websites on one account?
Yes, cPanel Reseller Pro allows you to host multiple websites within a single cPanel account, using features such as Addon Domains and  Parked Domains and this is the most cost effective short term solution for reseller hosting.
The cPanel Addon Domains feature allows you to manage multiple domains from a single hosting account. Unlike with Parked domains, Addon domains are expected to be completely different websites all hosted inside the same cPanel account. You can also create additional sub-accounts (for example, email addresses) for your addon domains.
It is also possible to host multiple WordPress websites in a single account, using the Addon Domain feature which allows you to run multiple WordPress websites using one account.
When hosting multiple websites in a single account can be more cost-effective, but also needs to consider that all of the websites share the same resources. Before proceeding to host multiple websites, it's essential to ensure that your hosting account has enough resources, like storage and bandwidth, for all your websites to work well. However, for security reasons we strongly recommend not to go that path. If one customer site gets compromised, all sites sharing that one account are automatically compromised as well.
We recommend cPanel Reseller Pro to get started, but when you get serious about your business it is better to go with WHM Reseller Pro to have each account isolated with a dedicated login. As our reseller you will still be able to quickly jump from one account to another. In addition to a better security, WHM Reseller Pro and VPS Reseller Elite allow you to create multiple cPanel accounts, each with its own resource allocation and independent management.
How do I manage and maintain my client's websites when using reseller hosting?
As our cPanel Reseller Pro reseller you can manage websites for your clients with the cPanel Addon Domains feature (to create and manage individual domains). You can then access the file manager to upload, download and manage the files for your client's websites, or you can use FTP to transfer files.
As a WHM Reseller Pro or VPS Reseller Elite reseller you can manage and maintain your clients' websites in a few different ways:
Using the cPanel account: Each of your clients will have their own cPanel account, which they or you can use to manage the website, including creating email accounts, managing databases, and installing software such as WordPress.
Using the WHM account: As a reseller, you will have access to a WHM account, which will allow you to manage your clients' cPanel accounts, including creating new accounts, modifying existing accounts, and suspending or terminating accounts.
Using the file manager: You can access the file manager to upload, download and manage the files for your client's website, also can use FTP to transfer files.
Monitoring resources usage: You can monitor the resources usage of your client's accounts, such as disk space and bandwidth, to ensure they are not exceeding their limits.
Backups: You can set up backups for your client's website, so in case of any data loss you can restore it.
Please ensure that your clients' websites are regularly updated and maintained so that they remain secure and perform well. It is also recommended to keep regular backups of the website and databases.
cPanel also allows you to regularly backup all of your client's websites to protect against data loss or accidental deletion. You can do this through the "Backup" feature in your cPanel.
What is WHM Reseller Hosting?
Both our WHM Reseller Pro and VPS Reseller Elite plans give you access to WHM. WHM (Web Host Manager) is a control panel that allows you to create and manage multiple cPanel accounts for your own clients while using the resources of our cloud hosting. As our reseller you can create, manage and bill your own clients, while we are responsible for maintaining the servers and infrastructure.
Do you offer free reseller hosting?
No, we don't, but our cheap reseller hosting plans allow you to resell our hosting services to your own customers. These affordable plans are great for both individuals and businesses who want to make a profit off their web hosting. Get started now to get access to powerful tools and resources that will help you manage and grow your business.
Is there something better than your premium reseller hosting plan?
Our premium cloud reseller hosting plan VPS Reseller Elite is scalable and can be extended to your needs. We can scale the resources such as CPU, RAM or disk space and  we can also distribute your web stack geographically. Please contact us with as many details as possible for your requirements for a custom quote.